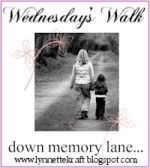 My sister-in-law Becky, and her daughter Chelsea
My husband, his little sister Becky, me, and our niece Chelsea
Our grandson William, and his cousin Bailey... our granddaughter
Will just chillin'
We have been blessed with visitors this week. First of all, on Sunday evening our grandson William came to stay with us for a week. He will be 14 next month. He and his mom and dad lived with us the first year of his life and we enjoyed spending that time with him when he was a baby.
Will is really growing up and his voice is changing now. He is as tall as I am,..and maybe even a bit taller. I am five foot six if I stand up straight! So I am sure he will tower over me before too long. ((smile)) Next week his brother Caleb will come for a week, and we will do everything all over again,...go out to eat, swim, go to the movies, shop, play games, watch tv,..and just hang out. (Our 16 year old Granddaughter Bailey who lives here in town comes over and shares in the fun when the other grandkids are visiting too.
We love it that we can spend some time with our grandchildren. We had Will and Caleb's little sisters a couple of weeks ago, and that was fun too. You probably remember my post about them for the "Because Kids Live Here",...(this week) blog hop, that I posted. They were attending Vacation Bible School here in town that week.
On Monday my husband's sister Becky, and her daughter Chelsea came for a brief visit.
Becky is co-owner in the family grocery store business in Nebraska, so she can't stay gone too long,...she has to keep two of her brothers (who also work there), in line. Ha! And Chelsea had to go back to work today too, so they left on Tuesday night. We had fun shopping till we dropped! (They live in a very small town and don't have a lot of big stores close by, so they enjoy coming to a bigger town to shop.)
We sure enjoyed their visit, and they were happy to see our new home for the first time. We moved in here two years ago, and they haven't been able to come until now. John and I had been spending quite a lot of time in Nebraska where Becky lives because their mom was ill, and we were helping out with her care,.... since we are retired, and we could stay for two or three weeks at a time . But sadly Mom passed away a year ago February and I haven't been able to see my sister-in-law as often as we were when we were caring for mom, so I was missing her.
We did spend a little time in Nebraska for a few days recently however when Becky's son Simon got married. We were so happy to share in their joy, and attend the wedding, and spend a few days with family.
I think Becky needed a little break after all of the wedding hubbub! So she and Chelsea felt like they could take a little road trip to see us here in Kansas for a couple of days, and we are so glad they did.
Our family is so very special to us. There never seems to be enough time to get together, so I am thankful that Becky made time for us! She is John's little sister and we really love her and enjoy her sense of humor.
Chelsea is 21 now and such a beautiful young woman, and also so sweet, and genuine, and real, just like her mom!
So, you can see I am counting my blessings. I am thankful for our,... visitors!