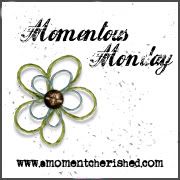 I am joining in
Momentous Monday
today...sharing a momentous moment from the last week. If you would like to join in this blog hop just click on the button and Tiffany will link you up.
On Thursday my husband and I went to see the movie..."
Letters To God
". It was a beautiful story of a sick child's faith in God, and what he taught all those around him by living his faith before them, and by encouraging them to write letters to God.
His letters were like prayers. He simply shared with God what was on his heart. So simple,... so sincere! Yet we adults make it so hard sometimes.
In this day and age we don't see too many movies come out that teach us spiritual truths, but this one did just that.
It was a tear jerker, and yet it brought smiles, and humor, and happiness to my heart. We walked out of that theater wishing everyone could see that movie. So, if you get a chance, go see it. You will be challenged to be a better person...one who cares about others,...and one that loves God with all of your heart.