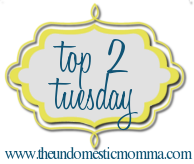 Why is it that we always want what we don't have? I wish I could wear this shaggy hairstyle..but not sure if my natural wavy /curly hair would do this. I am going to ask my hairstylist...but it probably ain't gonna happen! (:<) I know it will have to grow longer before it would be this length...but I am liking her sassy, shaggy layered look. Don't you think it is cute?
I also like this hairstyle but would want a shorter version. I love the color weave here too.
Joining up with Top 2 Tuesday today. Click on the button and join in the fun. Maybe you will find your new hairstyle!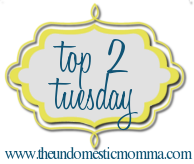 I have never used a flat iron straightener. Have you? I'm not sure if I would like it or not?????
I'm kinda tired of my bob hairstyle.....
This picture is when my hair was more layered...but wavy. I don't know why, but my hair just hasn't been working for me lately. And I am wanting something easy to do.