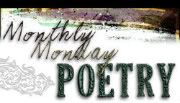 A meek and quiet spirit is what I want today
No matter who I talk to, God's fruit I must display
A heart that holds compassion, and brings comfort to a friend
A life lived in godly fashion, bent knees and prayers without end
Less of me and more of Jesus living through my yielded soul
Holy Spirit in full action, others first ,…should be my goal
Letting go of selfish passions, reaching for another's hand
Pulling them from drowning sorrows, helping them to reach dry land
Saved to serve should be my motto, not saved to seek my own desires
Telling them the Gospel message, sharing faith is what God requires
Doing this with quiet spirit, having meekness as my goal
Never preaching at my subjects, because this won't save their soul
Simply leading them to Jesus, introducing them to Him
Telling them of His sweet goodness, and how His mercies never end
He's the one that brings the harvest, I must plant and that is all
He's the one who stirs the heart, and brings redemption from the fall
Can I follow His example,… can I love… to others give
Can I give it without motive,…except that others might fully live?
Do my actions truly please Him if I boldly speak His plan?
Or is a meek and quiet spirit of more value when approaching man?
I want to be a yielded vessel, one who pours forth soothing oil
Serving Him with quiet spirit, gently sharing without toil
Jesus didn't fight the throngs that came before him in a band
He simply knelt and took His finger, writing something in the sand
He gave them hope in quiet manner,…he made it easy to take in
He hoped they'd take it in as children, …in simple faith, new life begin
Today I really want to please Him,…loving Him with all my heart
Meekly sharing faith with others, quietly His love impart
By Linda Hogeland ~~~April 2009
PLEASE ALSO READ MY POEM BELOW THAT I POSTED ON SATURDAY APRIL 4TH~~~ THANKS!