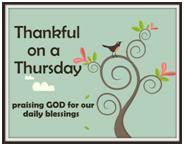 Be Thankful For Our Freedom
I'm thankful for the service men that fight for me each day.
They fight to protect us from the hate that often comes our way
Because we are America…one nation under God
We're targeted and ridiculed and thought to be so odd
They're jealous of our freedoms and our blessings from above
I only wish the enemy could experience God's love
They don't believe in Jesus and don't like to hear His name
They think that we are spoiled and rich and only out for fame
But the majority of people are just like you or me
Living our lives from day to day… loving God from bended knee
Cherishing our families and trying to do what's right
We want this war to end real soon so our soldiers don't have to fight
The boys out there are people's sons and most of them have wives
Yet they go out there and serve… to keep the freedom in our lives
Some come home, and some do not, it's hard to understand
Yet without their sacrifice, violence would invade our land
I saw the planes on 9-11 that crashed into the buildings tall
And then I took a second look and saw those buildings fall
The terrorists desire to kill… invade, explode, destroy…
It's all a part of Satan's plan…disguised as a righteous ploy
What can we do to change this world…and the trouble that it holds?
Love others… and share the truth with them…as from the Bible
hope unfolds
If we hate them as they hate us…what good would that hate do?
We must defend ourselves, I know… but we must pray for others too
Grow closer to The One who holds our weak and trembling hand
And pray for strength to carry on….and may He bless our land
Be sure to pray for our service men who give for us their all
Pray that God will keep them safe and not let our soldiers fall
Thy will be done oh Holy One who came to die upon that tree
For all of those who will accept… and heed your loving plea
He is The Way, The Truth, The Life and that we can't deny
Unless we choose to disregard…and believe in Satan's lie
So many are deceived by him…It's sad but it is true
I pray their eyes will open up… and their hearts will do this too
Yes, even those who hate us… are not beyond God's mercy and his love
If they will just confess their sins and look to God above
Oh what a fair and loving God…so merciful is He
He sent His own dear Son to die…to set the prisoner free!
I was a wretched prisoner…guilty and condemned to die
I'm thankful for my freedom… freedom from the destroyer's lie
Written by Linda Hogeland
February 2011